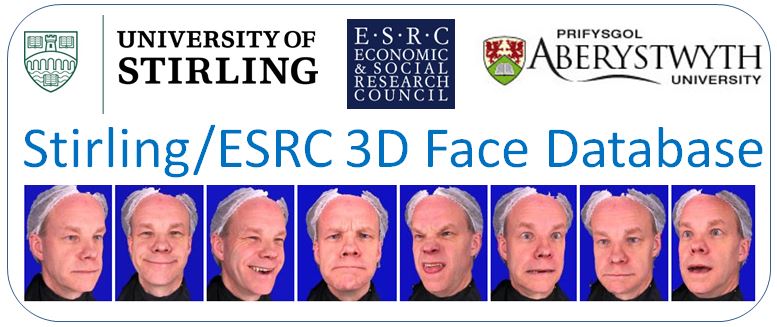 3D images
The images are captured by a Di3D camera system. The export format is Wavefront obj. Here is an example of a complete set of unconformed images for one person:

45Mb zip file
Male neutral set, 45 identities, plus overall and beardless averages, conformed to standard mesh and aligned to the overall average.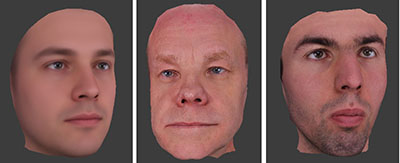 12Mb zip file
Female set, 54 identities + average 9Mb zip file
Original unconformed neutral images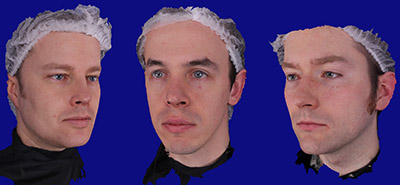 47 Male 314 Mb zip
54 Female 354Mb zip
Unconformed expression images, all abut 320Mb zip files
Smile, mouth closed: male; female
Smile, mouth open: male; female
Angry: male; female
Disgust: male; female
Fear: male; female
Sad: male; female
Surprise: male; female
Many more images coming.
The MICA FLAME parameters 15Mb zip file As with all the files here, the FLAME data are only shared for academic, non-commercial usage