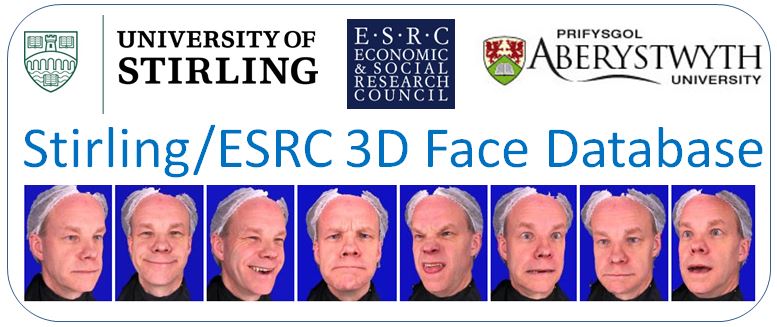 Example images
This database is intended to facilitate research in face perception and recognition, by providing an extremely rich and varied set of images of each person. Below is a overview of what is available, initially aproximately 50 each male and female. You can download some example images at full resolution here: 10Mb zip file.
To gain access to the full database, please download the license agreement, sign it, scan and return to 3dfacedb@gmail.com.
3D scans, captured with a DI3D camera system, with neutral, smile mouth closed, smile mouth open, anger, disgust, fear, sad and surprised expressions.

Stereo pairs, neutral and smiling, with and without a hair cap. A stereo video clip (original avi, not anaglyph as shown here for effect), with both rigid and non-rigid motion.

Images taken at various focal lengths, indoors and out

Neutral and smiling, with and without cap, taken using the same lighting as for the 3D images.

A series of images taken using four cameras, fired simultanously, arranged at 0, 22, 45 and 90 degree to the lights: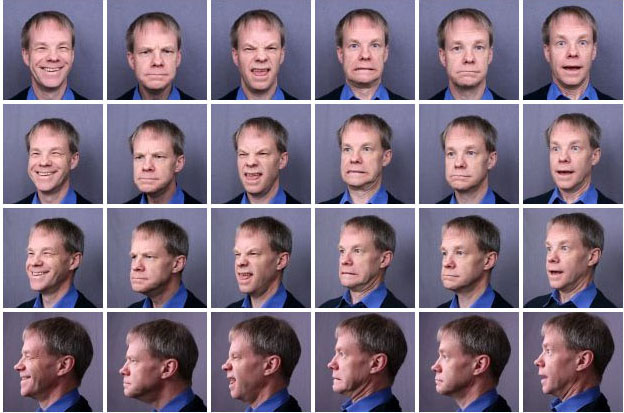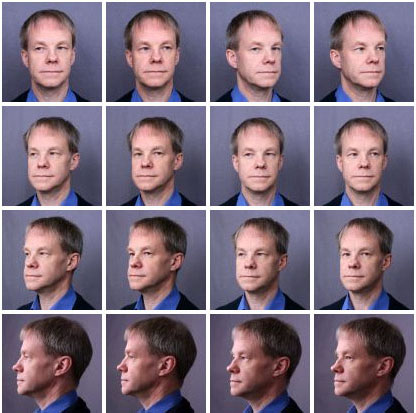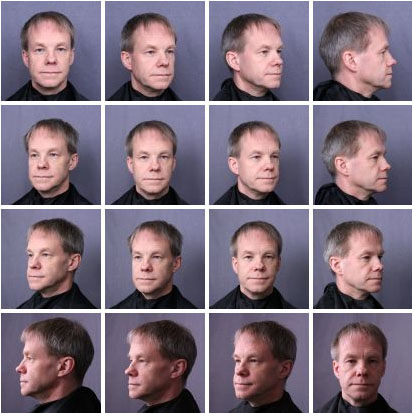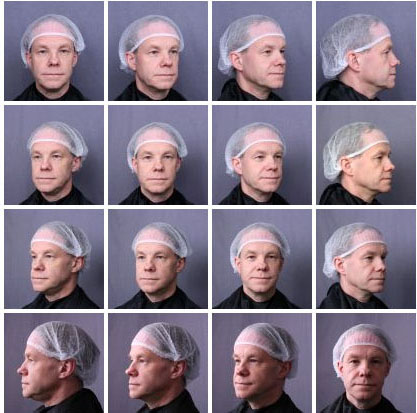 Videos: walking, and using webcams in the two photgraphic sessions.

About 22 minutes of high definition video, containing voice recordings, rigid motion, posed expressions and natural expression elicited by showing suitable video sequences.

At least one image from each set 'marked up' for Psychomorph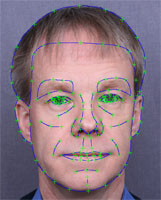 Where available, other random pictures; as time passes, we'll also add additional controlled images.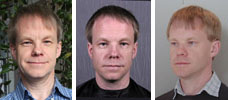 Here's an idea of the range of faces so far. Not every image type of every face is available, due to some camera failures.